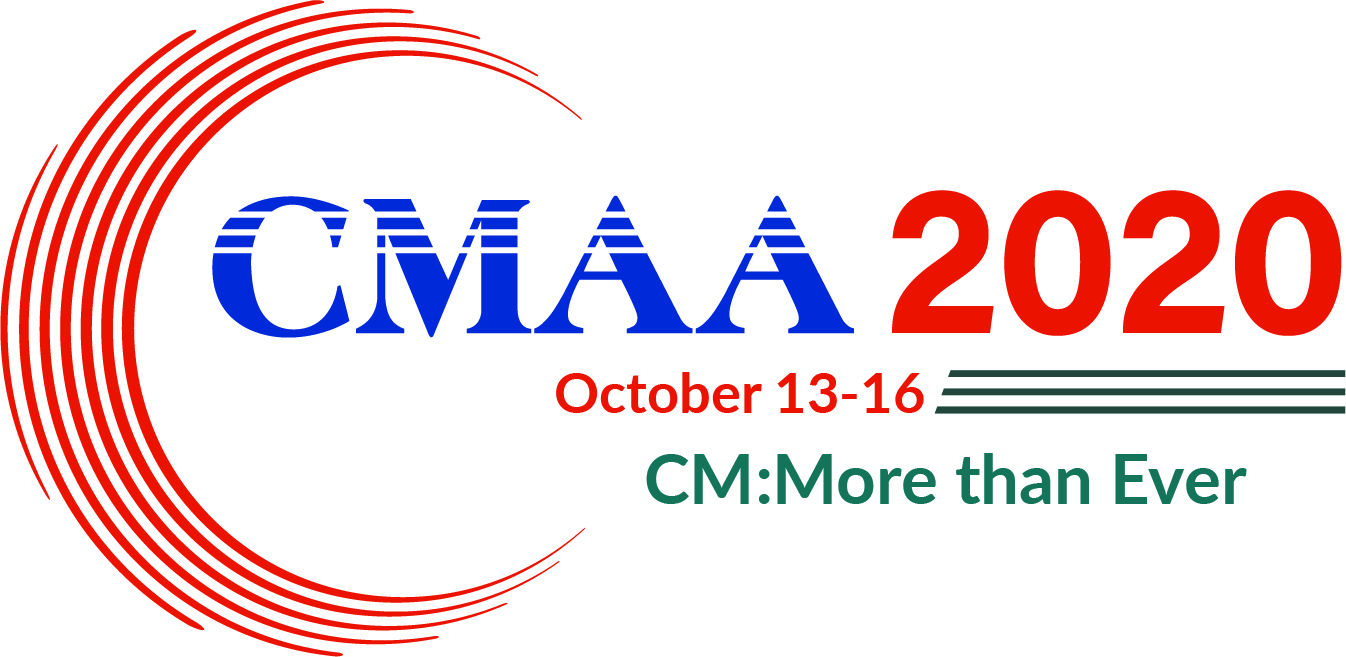 Every fall construction and program management professionals from around the country gather for three days of education, networking, and business development. This year, CMAA is bringing you a whole new event and experience. One that is bigger, more accessible, and truly has something for everyone – CMAA2020.
 
Taking place online October 13 – 16, CMAA2020 will provide participants with new opportunities for education, training, and professional development, as well as business development, learning from your peers, chapter engagement sessions, and product demos.
To help fill all the additional education slots, CMAA is reopening the education session RFP. The education program will concentrate on the Triple Bottom Line, with a special focus on resiliency, sustainability, and the impact Coronavirus has had on the industry.
Notes:
The CMAA 2020 National Conference & Trade Show will not take place this year. We are looking forward to coming back to San Francisco in a few years.
All exhibitors and sponsors will receive a communication in the next 24-48 hours with information on refunds. We are excited to share the new opportunities that CMAA2020 provides.