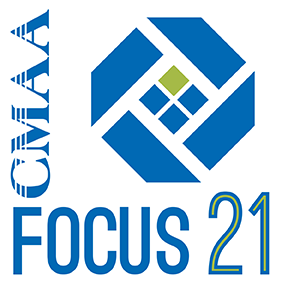 F21: First Job; First Steps is a one-day event for students preparing to graduate and begin their CM careers. Live education sessions will focus on the Capstone foundation and the CMIT program. Attendees will have an opportunity to hear from the leaders of CMAA's member organizations and to meet and network with emerging leaders in other organizations. The highlight of the day will be an opportunity to meet with the recruiters from some of CMAA's organizational members.  This event is free for CMAA Student Members - registration fees have been sponsored by an individual CMAA Member proud to be supporting future CMs.  Not a Student Member?  Join for free today.
Registration Information Full Program
Schedule-at-a-Glance
Monday, April 12
10:45 - 11:00 a.m. - Conference Opening and Welcome
11:00 a.m. - 12:00 p.m. - Live Educational Session
12:15 - 1:15 p.m. - Opening Plenary Session & Keynote
1:30 - 2:30 p.m. - Live Educational Sessions
2:45 - 3:45 p.m. - Live Sponsor Demos
4:00 - 5:00 p.m. - CMAA Career HQ
5:15 - 6:15 p.m. - Live Community Conversation 
*Schedule is subject to change. All times listed are EDT.