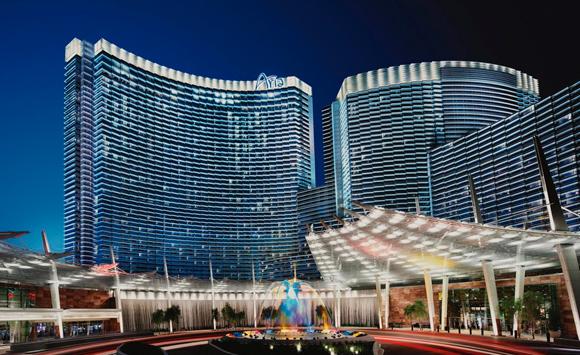 Aria Las Vegas
3730 S Las Vegas Blvd.
Las Vegas, NV 89158
(866) 359-7757 or (702) 590-7757
Aria Las Vegas is located in the heart of CityCenter and represents the energy and excitement of a true metropolis. CityCenter brings an unparalleled experience to the Las Vegas Strip – an engaging blend of culture, community and creativity. The Aria Las Vegas features an unprecedented collection of world-class amenities including innovative guestroom technology, award-winning dining from acclaimed chefs, premium meeting space, and exhilarating nightlife.  Recipient of the U.S. Green Building Council's LEED® Gold certification, Aria helps CityCenter redefine the Las Vegas experience.
All reservations must be made directly with the hotel and are accepted on a first-come, first-served basis. Rooms are available at the discounted rate of $219 per night (plus resort fee and taxes) until the room block is full or until September 14, 2018, whichever occurs first.  CMAA encourages you to book your room early! To make an online reservation, please click here - https://book.passkey.com/go/CMAA18
Rates: $219.00 plus a discounted $18 Resort Fee; rates do not include state/local tax.
Government Rate
A small number of rooms are available on a first-come, first-served basis at the government rate. The government rate rooms are for direct city, county, state or federal government employees. Inquire about these rooms with Noelle Borman at 703-677-3370 or via email.
Why stay at the "official" hotel?
If you have ever:
Had to set your alarm a half hour early so you could walk (probably in the rain) to a conference hotel for breakfast.
Had to get a separate taxi or Uber back from dinner…
Lost an hour from your conference day because you forgot something in your room…
Wondered where everyone is when you were ready to socialize at the end of the day…
…then you know why it makes sense to stay at the official 2018 CMAA National Conference Hotel, the Aria Las Vegas.
But there's more.
Staying in the conference hotel pays off for everyone. When CMAA fulfills its room block commitments, we benefit from lower room rates for attendees, waived rental charges for session venues, discounts on A/V and food & beverage costs, and other incentives that help us deliver an event that's both economical and enjoyable. But if we fall short of filling our room blocks, costs go up across the board.
It's easy to both improve your conference experience and support CMAA. Just book your accommodations at the Aria Las Vegas.