Sunday, October 14
Opening Plenary Session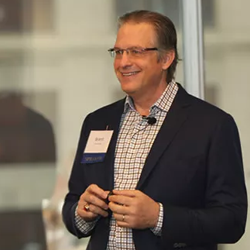 How Smart People Build Collaborative Teams
Brent Darnell, President, Brent Darnell International
If three people washed up on a deserted island, the first thing they would do is collaboratively build a shelter, unless, of course, the three people were an architect, owner's rep, and contractor. Then, they would have to wait for two lawyers to wash up on the beach so that they could proceed with the project.

Join plenary speaker Brent Darnell as he explains how to set up a project from the beginning to ensure trust and collaboration amongst all parties. A second-generation builder, Brent Darnell grew up in awe of his father and watched him build projects that shaped lives and the world in which we live. After earning his bachelor's degree in Mechanical Engineering from Georgia Institute of Technology, Brent worked as a MEP Coordinator and Senior Project Manager on complicated projects like the Brook Army Medical Center and housing for the 1996 Summer Olympic Village. Because of these first-hand experiences, Brent speaks with a deep understanding of his audiences and the problems they commonly face. His passion is to transform the industry into one that is more collaborative, more relationship driven, and more fun.
Monday, October 15
Breakfast Keynote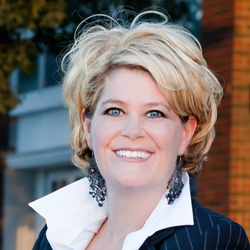 Lighten Up and Lead: Leverage Levity to Boost Client Confidence and Employee Engagement
Tami Evans, Employee Engagement and Levity Leadership Expert 
A happy workplace is imperative to success, but how do you remain positive and professional? Laugh and learn key characteristics to create levity in the worker, workforce and workplace, with tools that will attract new clients and team members through the power of fun. Engagement empowers employees to collaborate through challenges, create innovative sales solutions, and communicate confidently. Genuine and funny, motivational speaker Tami Evans specializes in crucial content with heaps of humor! Her eloquent and engaging keynote programs will take you on a fast paced, interactive adventure, filled with plenty of learning and laughter.
Tuesday, October 16
Awards Lunch & Keynote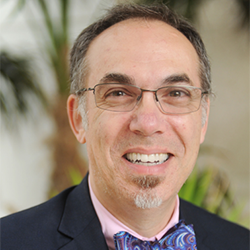 The Economic Forecast
Elliot Eisenberg, PhD, Chief Economist/ Founder, Graphs and Laughs, LLC
Often called the "Stand-up Economist," acclaimed economic expert and former senior economist at the National Association of Home Builders, Dr. Elliot Eisenberg uniquely specializes in making the arcana and minutiae of economics entertaining and relevant. With expertise and consultation sought-out by federal, state, and local governments and legislators, hedge funds and investment advisory groups, Dr. Eisenberg is an established authority on the national and global economy and its impact on various industries. Currently as the president, chief economist, and founder of Graphs and Laughs, LLC, he conducts studies and provides economic forecasts that are featured in daily summaries on his blog. The author of more than 85 articles, his sought-after research and opinions have been featured in leading publications including Bloomberg Business Week, Forbes and Fortune.
Speakers and schedule subject to change.