Recertification of your CCM designation is required every three years and includes:
25 Renewal Points (RPs) earned from involvement in the profession and/or professional development
$200 recertification fee
CMCI reserves the right to request supporting information from any candidate seeking recertification.
How do I renew my CCM?
CCMs can submit the paper Renewal Application found in the CCM Renewal Handbook or online using the Recertification Tracking Portal. Identified areas for point accumulation are located within the Renewal Handbook.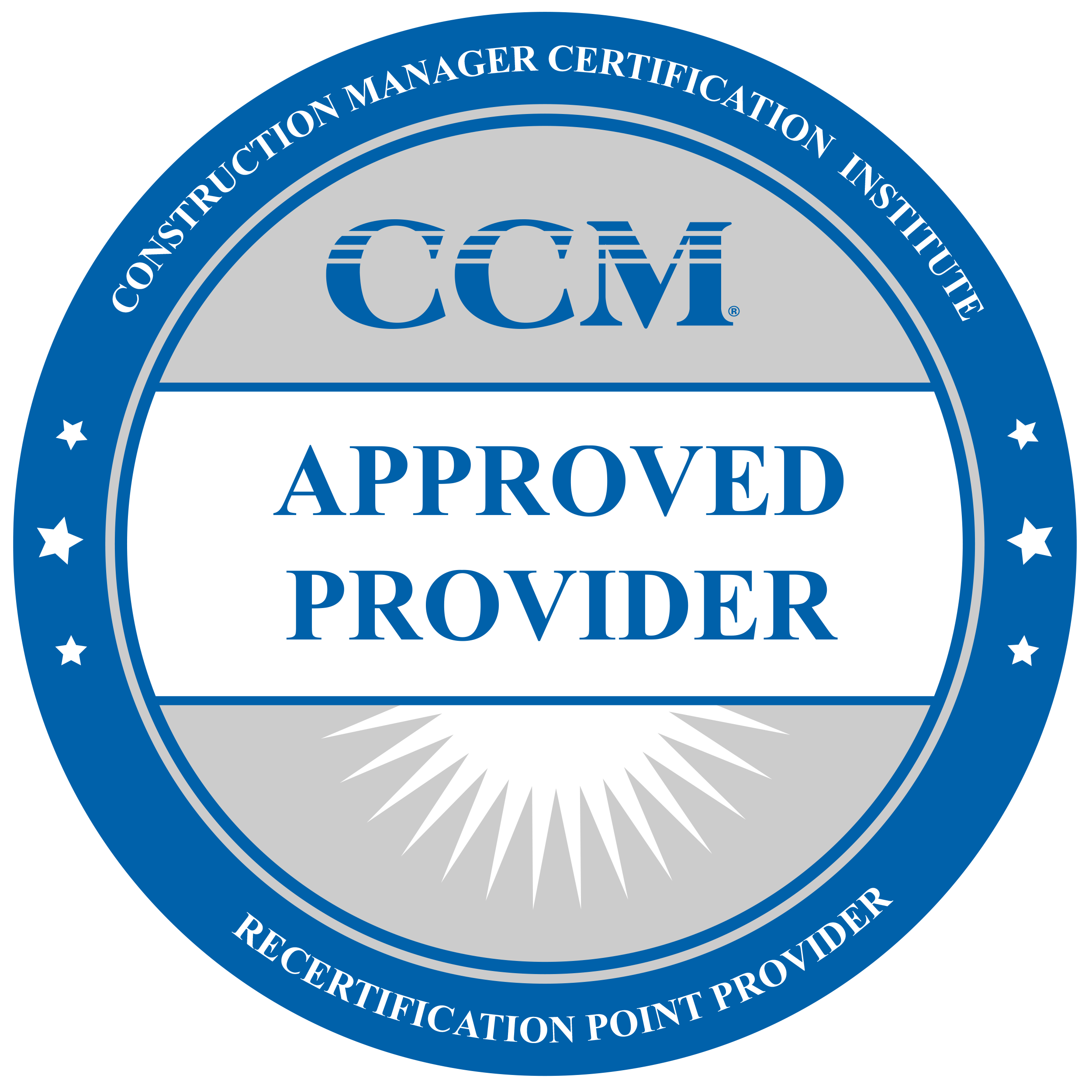 CMCI also encourages CCMs to consider courses from CMAA or CCM Recertification Point Providers to meet the professional development requirements necessary to maintain the CCM credential. Renewal Point Providers can easily be identified by the CCM Renewal Point Provider logo.
 
Renewal Testing Option
A CCM may choose to renew by paying the $275 CCM exam fee, taking, and passing the current CCM exam in lieu of earning RPs. Those choosing to retake the exam must fill out the exam form and should consider adequate time for scheduling exam appointment and possible retesting prior to renewal date.
Please note, once a CCM chooses to renew by testing, they must complete the renewal by retesting and may not switch to earning RPs. Those who fail the exam lose their CCM credential.
To regain the CCM, the individual must retake the exam and pass using the current CCM exam retake policies. Renewal through retesting or through RPs must occur by the scheduled renewal date (end of CCM anniversary date) in order to maintain certification status.
At this time, CMCI has two options for candidates to safely take the CCM exam. Candidates may either take the exam via Live Remote Proctoring or at an in-person testing center.
Loss of Certification
A CCM that has lapsed or expired may recertify by using either the renewal testing option or by submitting the renewal documentation and payment for each time period in which they've missed. An additional reinstatement fee may be required.
---