CMCI recommends that you watch the video below to determine if live remote proctoring (LRP) is appropriate for you. Applicants who are looking to take the CCM or CACM exam (either at a physical test center or by LRP) are required to read their application handbook.
Live Remote Proctoring
LRP is a secure testing option in which the candidate takes the CCM or CACM exam using their own computer from their home or office. A trained professional proctor administers the exam to the candidate remotely and monitors the candidate throughout the test.

Candidates who are interested in LRP should first consider the following:
You must be alone in a private, quiet, well-lit room on test day;
You will not have control of your computer during the exam;
You will be recorded for the entire duration of the exam;
You must show the proctor the entire room where you are taking the exam;
Your computer and connection must meet the minimum requirements;
If you lose your connection during the test and have trouble reconnecting, you may be required to reschedule; and
You must agree to the LRP Rules and Requirements.

**If you are unable to agree to ALL the above, then you will need to schedule your exam at one of the physical test centers. Candidates who take the exam at test centers agree to separate CMCI Rules and Requirements.**

Additional Resources:



After your application is accepted for the exam and you submit the examination fee, you may contact PSI to schedule your exam. Prefer to go to a test center to take your exam? Find a testing center near you.

For additional questions on CCM or CACM eligibility requirements, please contact CMCI at:
Certification@CMAAnet.org
703-356-2622

For additional questions on LRP requirements, please contact PSI: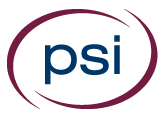 ExamSchedule@PSIOnline.com
800-211-2754