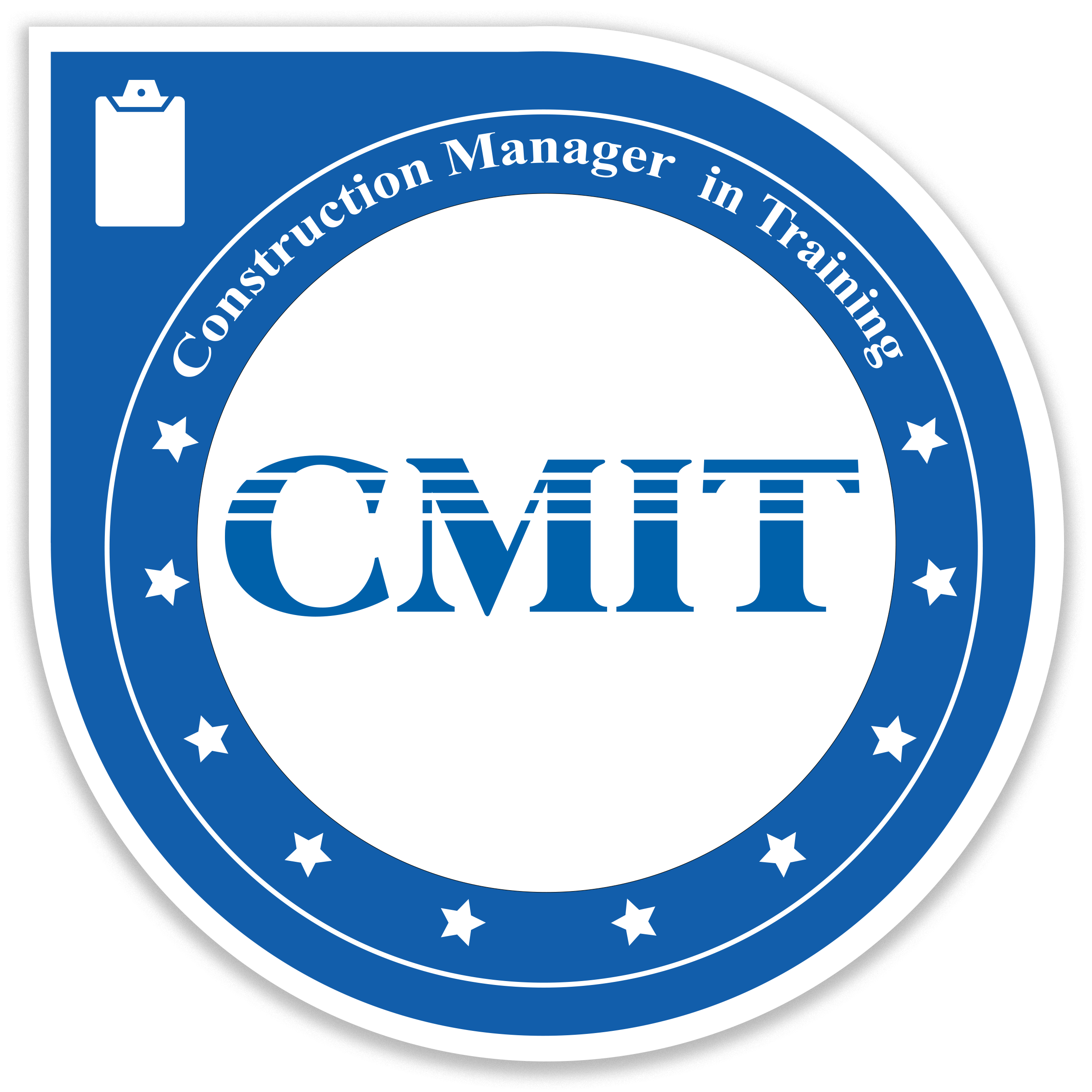 Exciting News! In order to further enhance your learning experience with CMAA, we will launch a new eLearning platform in late June. As part of the implementation process, it will be necessary for a brief planned downtime to the platform. Please note these dates to minimize interruptions: You will be unable to purchase the CMIT from June 8 – June 24, 2020, and you will be unable to access the CMIT platform from June 16 – June 24, 2020.
At this time, mailed items may encounter processing delays of up to 5 business days due to the ongoing coronavirus (COVID-19) outbreak.
Earning the Construction Manager-in-Training (CMIT®) designation is the entry point for the CMIT Program and the first step to help develop a successful career in the construction management industry. The CMIT is a professional credential recognizing practitioners who display high educational achievement and the desire to learn how to become competent, successful Construction Managers.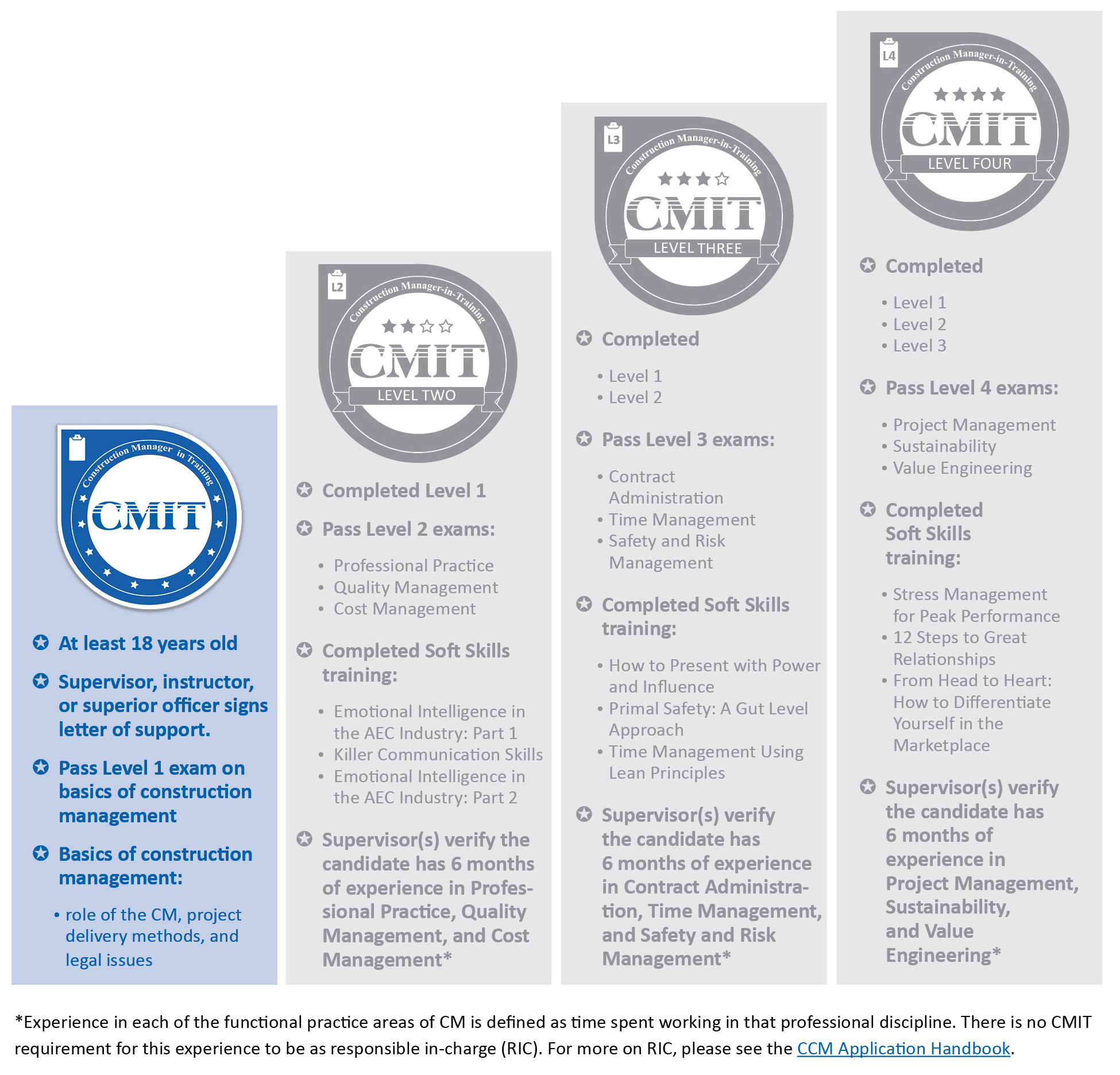 Eligibility
Individuals must meet all the following qualifications to begin the CMIT program:
18 years of age or older.
Signature of support from an instructor, supervisor, or superior officer.
Application Process
All applicants are required to read the CMIT Handbook. Applications may be submitted online or using the PDF application in the accompanying Handbook.

Apply Now

Applications will not be processed until CMCI receives all portions of the application and required fees. All CMIT application fees are non-refundable.
CMIT Program Fees (US$)

Effective January 1, 2019

CMIT
CMAA Non-Member
CMAA Member
CMAA Mega Member
Active Duty U.S. Military
APPLICATION (includes study material and exam)
$125.00
$75.00
$0.00
$0.00
REAPPLICATION (for expired applications)
$125.00
$75.00
$0.00
$0.00
Examination Process
Approved candidates have one (1) year from when their CMIT application was approved and three (3) attempts to pass the Capstone Assessment examination. Candidates who successfully complete the examination earn the CMIT credential and are enrolled into the CMIT program.
Candidates should consult the CMIT Handbook for additional information about the examination.
Next Step
Those who hold the CMIT designation are eligible to apply for the CMIT Level 2.