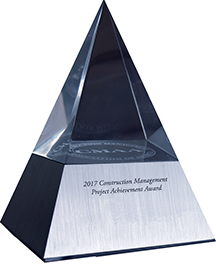 Project Achievement Awards
America's leading professional construction and program managers deliver creative and innovative projects around the world. Many of these projects have a great story to tell, regardless of size or complexity. Whether a small elementary school renovation, a large federal installation, or a dam, successful projects represent lessons learned in our industry.
---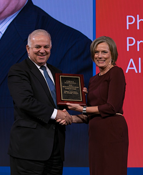 Industry Honors Program
CMAA's Industry Honors Individual Recognition Awards program recognizes and commends the contributions of construction management professionals and those who have made significant contributions on behalf of the industry - truly the industry's best.
The following awards will be presented:
Person of the Year
Distinguished Owner Award
Distinguished Service Award
Bruce D'Agostino Award for Owner Outreach
Leader in Sustainability
The Power of Community
Educator of the Year
Distinguished Young Professional Award
Chair's Award for Safety
Chair's Award for Innovation
Chair's Award for Diversity and Inclusion

Submissions are now closed. All items received by the deadline will be reviewed by our Awards Selection Committee.

If selected, presentation of the award will take place during the CMAA National Conference & Trade Show September 22-24, 2019 in Orlando, Florida.