October 13, 2020 | 1:30 - 2:30 p.m.
Opening Plenary Session and Keynote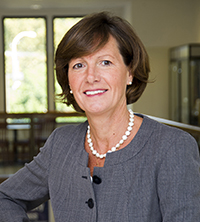 Susan O'Malley
As the first female president of a professional sports franchise, Susan O'Malley is a pioneer in two fields: sports and business. She knows what it takes to be a leader in a tough business environment and how to create an organization from the ground up. Once an intern with the Washington Capitals and the Washington Bullets (now the Wizards), O'Malley joined Washington Sports and Entertainment (WSE) in 1986. Since that time, her groundbreaking business ideas and proactive approach to customer service brought her – and WSE – to the top of the sports business world.
Seven Leadership and Life Lessons: In an engaging and upbeat presentation, Susan O'Malley outlines the seven 'rules' for leadership and life while sharing insider stories about entertainment, hockey, and basketball. Her message is influenced by the management lessons she learned in her successful, unprecedented career. She also believes many lessons are learned early in life from family. Sitting around the kitchen table listening to parents and grandparents discuss the struggles and triumphs of life and work can be the most vital learning experiences for any leader. By focusing on the lessons of her own childhood and then reinforcing them with proven business expertise, O'Malley offers vital insights for leaders of all stripes. A trailblazer for herself and others, she is genuine and inviting. Her warm sense of humor, self-described "folksy" style, entertaining stories, and sharp wit make her lessons memorable and an instant favorite among audiences. She leaves listeners thoroughly entertained and uplifted with practical takeaways for their own lives and businesses.
October 15, 2020 | 12:15 - 1:15 p.m.
Plenary Session and Keynote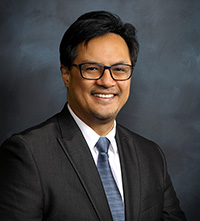 Dr. Cris B. Liban, PE
Dr. Cris B. Liban is the Chief Sustainability Officer of the Los Angeles County Metropolitan Transportation Authority, LA Metro. He leads the environmental compliance and sustainability department and supports the entire enterprise's planning, design, construction, operations and maintenance, and procurement activities.
Rapid Fire on Sustainability: This conversation with Dr. Cris B. Liban will provide an overview of LA Metro's award-winning environmental and sustainability program, with a focus on implementation. There are more than 150 projects and initiatives that are making a significant positive impact on the lives of more than 10 million people of the Los Angeles region, the 16th largest economy in the world. Post lockdown, LA Metro had to make programmatic adjustments agency-wide considering fallen revenues and changed operating environments. Sustainability and resiliency remain a priority for the agency. But how is LA Metro ensuring its sustainable and resilient future responsibilities are addressed considering these new realities? Focusing on this topic, Liban will answer questions from CMAA President and CEO Andrea S. Rutledge, CAE, along with Q&A from attendees.