Sunday, April 26
Opening Plenary Session & Keynote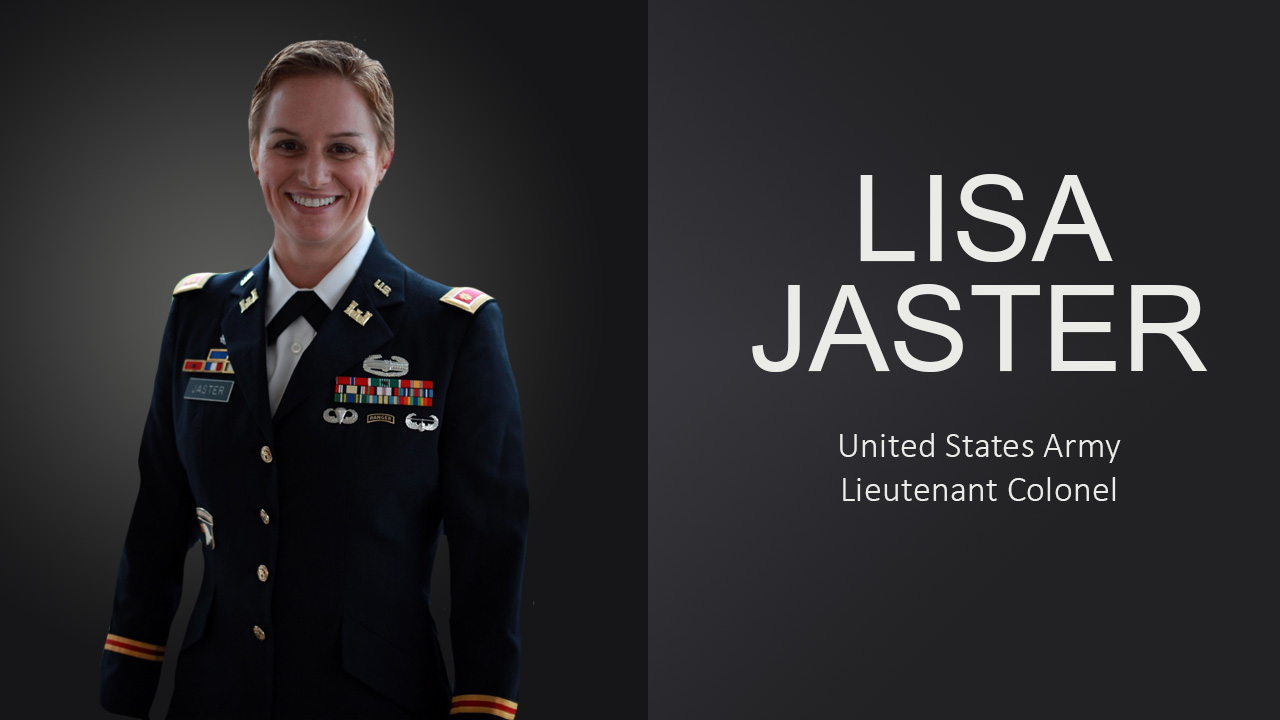 What Is A Leader?
In September of 2015, the US Army officially opened one of the most difficult combat training courses in the world, Ranger School, to female candidates for the first time. Army Lieutenant Colonel Lisa Jaster, at that time 37 and working a great corporate job complete with first-class airfare and five-star hotel rooms, immediately signed up for the intensive, 61-day-long leadership course. Months later, sleep-deprived and carrying an 80-pound rucksack for miles on end alongside 23-year-old trainees, the wife and mother of two would reflect on one simple question: Why?

This Keynote will take you through her personal story and the lessons she learned through becoming one of only three women to ever graduate the program. The presentation touches on themes of commitment, perseverance, tuning out doubt, "walking the walk," and what leadership really means. It is an inspiring story about becoming a better leader, serving others, and, above all, understanding that only you can decide what you are capable of achieving.
Monday, April 27
Breakfast Plenary Session & Keynote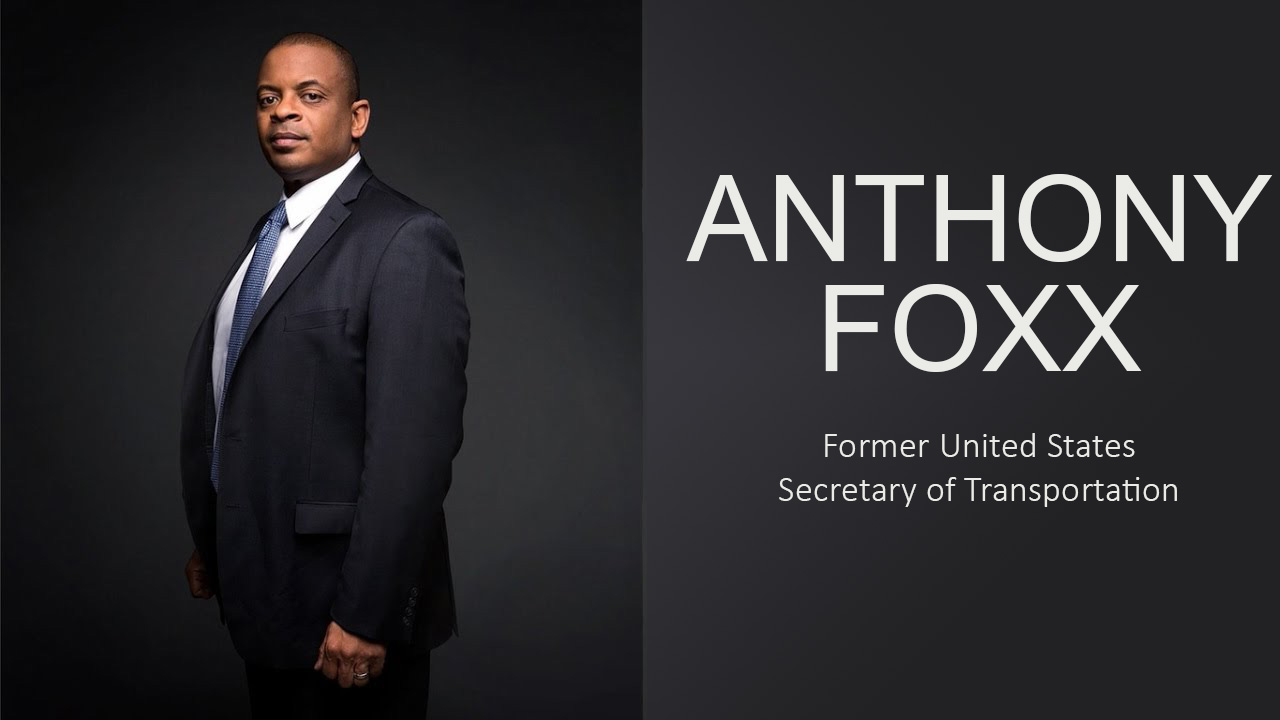 Beyond Traffic: The Emergence Of A Connected City
As Secretary of Transportation, Anthony Foxx created the "Smart City Challenge." The first-of-its-kind program offered mid-sized cities around the US the opportunity to win $40 million by developing the best ideas for an integrated smart transportation system using data, applications, and technology to solve existing problems. Over 80 cities applied in the program's first year.

Secretary Foxx has a deep understanding of smart city technologies and what the American "cities of the future" will look like. Touching on rapidly-advancing technologies like autonomous cars, data analytics, the Internet of Things, connected devices sensors, drones, and Hyperloop, Sec. Foxx explains how machine learning will be used to tackle problems that have plagued public officials on both sides of the aisle for generations. Offering unparalleled insight on the effects of societal trends like job automation, demographic shifts, and the sharing economy, Sec. Foxx presents a holistic view of what mobility means—today and tomorrow.
 
Lunch Plenary Session & Keynote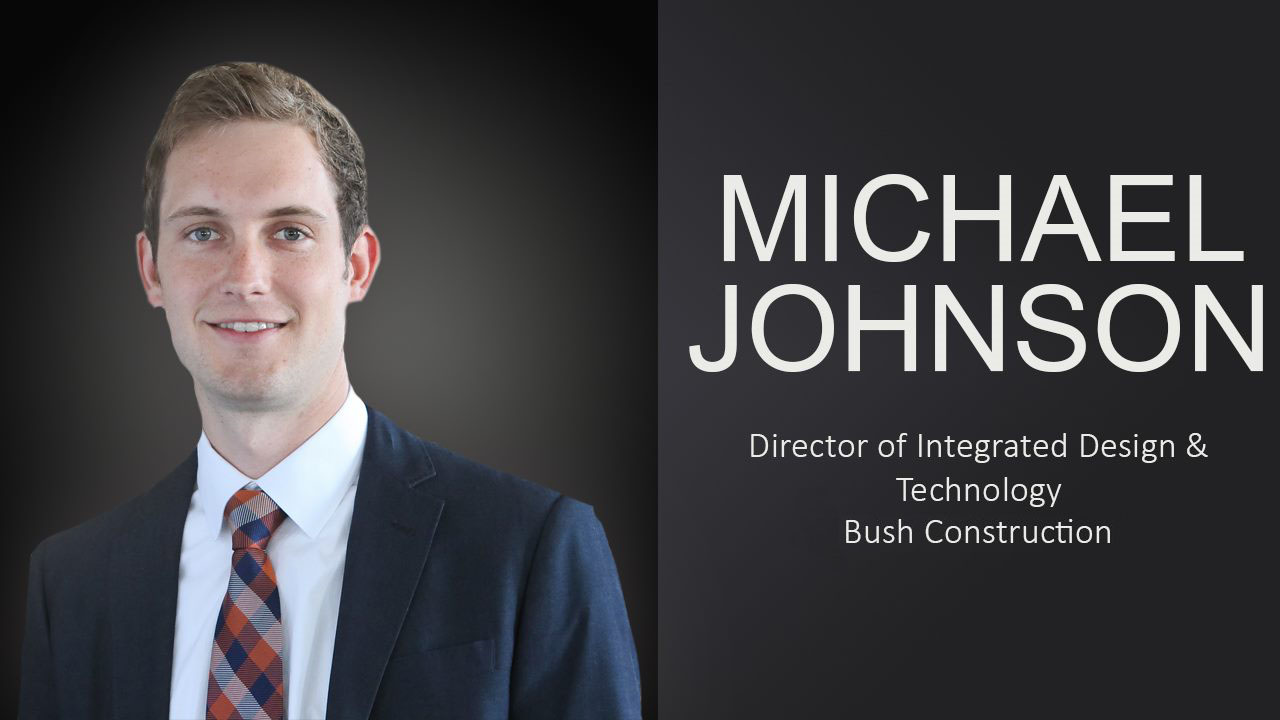 The Best Kept Secret in Construction
As a practitioner who uses technology on a daily basis, Michael Johnson will give an honest, thought-provoking talk on the side of BIM and construction technology that you don't often see - discussing the challenges that many of us are facing every day as technology changes the way we all deliver buildings. His discussion will aim to go beyond simply what's new and trendy, and instead focus on how we work through adoption and maintenance of industry-changing disruptive technologies; even without big budgets or universal buy-in. The goal of this talk will be to identify how all stakeholders, of all sizes, can begin to win and work with technology during today's time of unprecedented change.
Speakers and schedule subject to change.