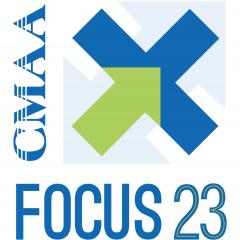 The Construction Management Association of America (CMAA) invites all those in the construction industry to join us in San Antonio, Texas, March 19 - 21, 2023, for CMAA Focus23. This event is truly a must-attend for all leaders of program and construction management and will focus on a variety of issues that are relevant to today's professionals.
New for 2023: Some topics deserve more time. Time to talk to your colleagues. Time to surface new solutions to old problems. Time to ask questions and consider answers more fully.
CMAA Focus23 includes a new education format that allows for that time: The Symposium. Three topics - each one considered over two hours with thought-provoking questions, time to talk to colleagues about solutions, and time to make plans for trying new techniques. In 2023, Symposia will cover claims, workforce development, and creating inclusive work environments.
The Full Education Program also includes:
Plenary sessions such as The Connected Leader from speaker Colette Carlson
Traditional education sessions in one hour blocks on topics most important to today's professionals
CMAA Forums on the topics of recruiting, technology, DEIB
Open Space "Prometheus" Sessions allow participants to choose the topics, design the agenda, and connect with others who share their interests
Town Hall on Owners' Future Forecasting
CMAA Focus23 is also partnering with several other associations for additional educational content. Attendees can choose to participate in sessions by the:
Association for International Real Estate Investors (AFIRE)
National Association of Real Estate Investment Managers (NAREIM)
National Association of Surety Bond Producers (NASBP)
National Institute of Building Sciences (NIBS)
Royal Institution of Chartered Surveyors (RICS)
Society for Human Resource Management (SHRM) San Antonio Chapter
Society for Marketing Professional Services (SMPS)
United States Army Corps of Engineers (USACE)
Want to learn more and register? Visit the CMAA Focus23 website.