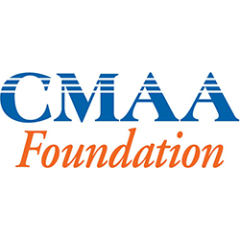 The mission of the CMAA Foundation is to advance and support workforce development to support the future growth of the industry, development of research beneficial to the advancement of technological, educational, or vocational expertise in the industry, and education in the construction management profession.
One of the ways the CMAA Foundation does this is through scholarships. Providing financial assistance through scholarships to students pursuing post-secondary education in construction management was one of the original purposes for establishing the CMAA Foundation in 1995.
Under the scope of work approved in 2018, the CMAA Foundation established a Scholarship Program to aid students pursuing postsecondary education that is intended to lead to a construction management career. Criteria for awarding scholarships are set by the Foundation Board of Directors. The Foundation will award at least one, and no more than four, scholarships annually. The total value of the scholarships is limited to $10,000 per year for the first five years.
The CMAA Foundation also administers the Francis M. Keville Scholarship, which was established in 2009 by Christine Keville, FCMAA, through her firm, Keville Enterprises, Inc. It was created in honor of her late father, Frank Keville and honors his lifelong commitment to learning and opportunity, and reflects his values as a leader and a consummate professional. The father of three girls, Frank brought his work home, not only to study it, but also to share it with his children. This is why the scholarship is awarded each year to a female student pursuing a degree in construction management or a related discipline, who has a record of leadership and engagement both on- and off-campus, and who is planning a career in the field.
New this year is the Erica Lynn Scholarship. Administered by the CMAA Foundation, it provides scholarships to first-generation students pursuing undergraduate or graduate degrees in construction management, construction engineering, or civil engineering with an emphasis in construction management. Any student pursuing a post-secondary education that is intended to lead to a career in construction management, and meets other baseline criteria, is eligible to apply. Scholarships are awarded annually, and recipients may reapply for one additional year.
Applications and supporting materials for each scholarship are due by April 30, 2023. More information and applications can be found on the CMAA website.