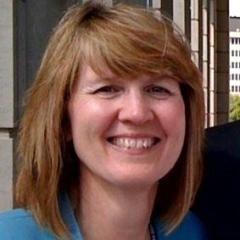 McLean, VA, USA – The Construction Management Association of America (CMAA) announces Linda M. Phillips, CCM, has been named CMAA's 2019 Person of the Year.

Phillips is a recently retired U.S. General Services Administration (GSA), Office of Project Delivery, Design, and Construction Division, Zone A Director - including Region 1 (Boston), Region 2 (New York), Region 3 (Philadelphia), and National Capital Region (Washington, DC).

During her 33-year career, she managed a variety of projects, both new and renovations, including courthouses in St. Louis and Brooklyn, and several Presidential Libraries. She also worked on delivery of the GSA Heartland Region's American Recovery and Reinvestment Act (ARRA) projects, a portfolio that included 16 prospectus-level projects with a combined value of $249 million, 12 limited-scope projects topping $17 million, an $856,000 lease project, and more than $3 million allocated for studies, staffing, and travel. With a strong background in government procurement, she has worked on making collaborative delivery methods available to the public sector.

"Linda has used her years of expertise to work to improve construction management methods within the GSA and to coordinate those efforts with the vision of CMAA. For this reason and more, we are pleased to recognize Linda for her dedication to the construction management industry," states Tim Murchison, JD, CCM, Chair, CMAA Board of Directors.

The Person of the Year Award is given to an industry leader who has made significant contributions on behalf of the construction management industry. It is bestowed upon a member who possesses unparalleled leadership, high quality workmanship, and an outstanding record of accomplishment. Presented on behalf of CMAA's Board of Directors, this award recognizes an ongoing commitment to promoting and upholding the profession's highest standards.

"Linda is making a difference in our industry, and we salute her for her approach to innovation, mentoring, and leadership," states CMAA President and Chief Executive Officer Andrea S. Rutledge, CAE.

Phillips will be honored during the CMAA 2019 National Conference & Trade Show, September 22-24, 2019, in Orlando, Fla.