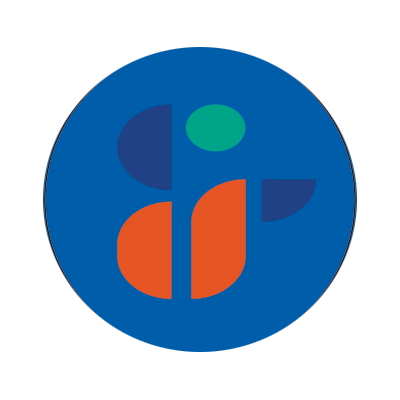 Recent events around the country have exposed how deeply our nation is divided and in need of healing.  
With a view toward doing more than talking about making workspaces, job sites, and teams more diverse and inclusive, I invite each of you to ask yourselves these questions, "What don't I know? How can I learn? What is a first step toward building an environment free of unconscious bias?"  
If you're wondering where to begin, perhaps using author Louise Penny's four statements that lead to wisdom will aid you in your actions and interactions. They are: 
I don't know.
I need help. 
I am sorry. 
I was wrong. 
Let's work together to challenge assumptions; unlearn old habits; and make the CM profession open, welcoming, and inclusive. 
This page of the CMAA website is designed to bring together all of CMAA's positions and other work on the topic. 
---
CMAA Statement of Values 
In March 2019, CMAA conducted Future Focus '19 to explore the long-range, "preferred future" for the profession. One of the outcomes of that exercise was a call for CMAA to affirmatively state the values it holds both for the profession and the association. These statements are understood as a contemporary expression of CMAA's historical values and as a foundation for decision making and organizational commitments.  
Among the 11 statements, approved on January 27, 2020 is the following: 
Diversity, Equity, and Inclusion. Including diverse perspectives on teams and in decision making is essential to program and project success. CMAA is committed to promoting diversity, equity and inclusion with equal opportunity for all persons in its membership, leadership and activities. 
---
Culture of Care
CMAA has taken a bold and visible step toward creating a diverse, safe, welcoming, and inclusive construction industry by taking the Culture of CARE Pledge. The Culture of CARE is an initiative created in partnership between the Associated General Contractors of America (AGC) and the AGC of Washington to advance the construction industry as the industry of choice for diverse and talented workers by building inclusive work environments in construction firms nationwide.
Define your culture by taking these steps:
COMMIT to hire and pay based on skill and experience regardless of ability, age, ethnicity, gender identity, nationality, race, religion, sex, or sexual orientation.
ATTRACT prospective employees by creating inclusive workplaces that are free from harassment, hazing, and bullying.
RETAIN high-performing employees by identifying and removing barriers to advancement.
EMPOWER every employee to promote a culture of diversity and inclusion.
Companies that commit to a Culture of CARE aren't passively thinking about their company culture. They are actively working to ensure that every employee — from the CEO to the laborer — has the opportunity to feel valued, respected, and heard. Join CMAA and several of its member companies in becoming impact champions.
---
CMAA Policy Framework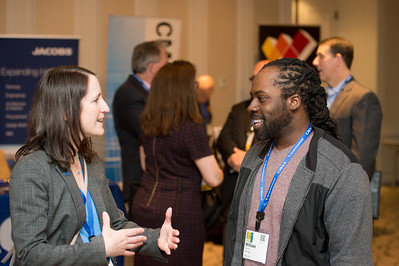 The Construction Management Association of America (CMAA) Policy Framework is designed to accomplish the following objectives:
Affirm organizational values; translate values into action 
Position CMAA to act, in a timely and consistent manner. 
Raise the relevance of the organization 
Further, this framework sets the process for developing and approving policies or position statements over time as well as for regular review and validation. 
The topics covered by the framework are listed alphabetically: 
Section 3.0 Equity, Diversity and Inclusion  
Core Statement: CMAA recognizes the strength of diverse perspectives and is committed to promoting diversity and ensuring equal opportunity and inclusion for all persons in its membership, leadership and activities. CMAA seeks to create and maintain environments where everyone can thrive and succeed within all levels of the profession.    
3.1 Diversity of Perspective. CMAA believes that engaging passionate, open-minded people of all backgrounds enables our industry to analyze problems from a broader perspective and to challenge established ways of thinking, resulting in better outcomes for projects and programs.  
3.2 Diversity of Experience. CMAA encourages and seeks to create an environment that energizes creativity and innovation and promotes workforce engagement. 
3.3 Membership. CMAA recognizes that the long-term success of our organization and our role in industry leadership depends on a commitment to membership diversity. Therefore, CMAA will integrate goals for equity, diversity, and inclusion in strategic objectives and annual business plans.  
---
Code of Professional Conduct 
In 2019, the CMAA Board of Directors charged the Ethical Practices Committee with a review and possible revision of the Code of Ethics of Professional Construction Managers. Upon completing their review, the committee determined that it was appropriate to revise the document as a Code of Professional Conduct that represents the aspirations of the profession relative to clients, owners, colleagues, and the public.  
"Construction Managers" as used in this Code is a term that applies to CMAA members in performance of their services as Construction and Program Managers. Construction Managers provide a broad range of services to their clients and employers that encompass program, project, and construction management and also serving as owner advisors or representatives.  
The code is rooted in the historical values of the profession and linked directly to the CMAA Statement of Values and Policy Framework.  
Four fundamental principles form the foundation of the code: Ethical Practice, Professional Excellence, Responsibility to the Public, and Client-Centered Practice. 
Under the heading of Ethical Practice, the CMAA Board of Directors has approved the following:  
Construction Managers should respect the rights of others and should not discriminate on the basis of race, color, gender, marital status, religion, national origin, age, disability, or sexual orientation nor knowingly violate any law, statute, or regulation in the performance of professional services. Construction managers should strive to create a diverse workforce.
Construction Managers should have a zero-tolerance policy for any form of harassment including sexual harassment and bullying.  
This language was approved by the Board of Directors on October 10, 2020. 
---
CMAA Committee on Diversity, Equity, and Inclusion (CODE) 
This committee, chaired by one of CMAA's vice chairs is charged with the following responsibilities: 
Promote an open and inclusive culture at CMAA. 
Identify programs/speakers/underrepresented groups for inclusion during national conferences. 
In 2019, and again in 2020, CODE has worked with nationally-known facilitators to bring DEI training and education to CMAA members. The committee is also responsible for reviewing nominations for the Chair's Award for Diversity and Inclusion. 
Volunteer for CODE