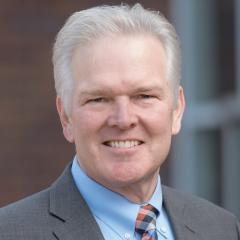 Vienna, VA, USA – Brian McCarthy, PE, CCM, Vice President, CDM Smith, became the new Chair of the Board of Directors of the Construction Management Association of America (CMAA) at CMAA2021, the association's conference in Philadelphia, Pa.
McCarthy has more than 33 years in the industry and 13 years at CDM Smith, where he is a program manager and the Discipline Leader for Program Management whose experience managing financial, contractual, technical, and environmental risks has helped him lead high-profile projects in the areas of water and wastewater infrastructure, water quality, feasibility, and remediation. He has served on the CMAA Board of Directors since 2016 after serving in the leadership of the CMAA Foundation and the CMAA Professional Development Committee.

"I am looking forward to working with our talented and diverse group of national and local leaders to continue the great work our members have come to expect from their leadership," McCarthy says.
"One of our first initiatives will be to create a new strategic plan to guide our activities and programming for the coming years. The past 18 months have shown us that we never know what challenges and opportunities might come our way. We have continued to thrive as an Association despite these challenges and are in a strong position as we consider what might come next and how best to serve our members and the industry."
Serving as Officers for 2021-2022:
Chair - Brian McCarthy, PE, CCM | CDM Smith
Chair-Elect - Christine Oates, CCM | Jacobs
Immediate Past Chair - Agnes Weber, PE, CCM | TRC
Secretary - Michael Houston, PE, CCM | Ardmore Roderick
Treasurer - Khaled Naja | Dallas/Fort Worth International Airport
Vice Chair - James Murphy, PE, CCM | Turner & Townsend
Vice Chair - Anne M. Timmermans, CCM | Parametrix
See more about the CMAA Board of Directors
here
.