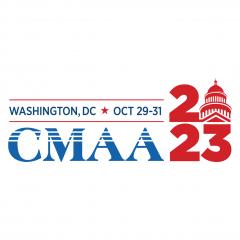 The Construction Management Association of American (CMAA) invites you to share your best practices, successes, and proven techniques by presenting at its fall conference, CMAA2023.
CMAA2023, scheduled for October 29 - 31, 2023, in Washington, D.C. (National Harbor), is CMAA's flagship event. It will include a comprehensive exhibit hall, plenary and breakout sessions, and the annual CMAA Industry Recognition Awards where 2023 CMAA Project Achievement Awards, Person of the Year, and other individual honors are presented.
Planned are three days of education, collaboration, and networking. This year's event will feature unmatched educational programming, solution and technology providers, invaluable connections and engagement, and recognition of the projects and people that help define the construction management industry.
CMAA2023 is looking for interactive learning sessions that focus on:
Best practices used to complete successful projects and programs
Lessons learned from complex projects and programs
Inspiring leadership, partnerships, and talent management
Developing a diverse, inclusive, equitable, and professional workforce
Key issues facing the industry
Environmental impacts (sustainability, community, safety, etc.)
Innovative solutions to old problems
Industry trends (technology, economic, political, etc.)
Session proposals that promote attendee engagement, contain attendee learning activities, and have diverse panels will receive selection preference.
All CMAA2023 education session proposal submissions are due by Friday, March 24, 2023.