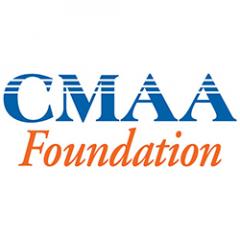 Vienna, VA, USA – The Construction Management Association of America (CMAA) Foundation announced today that it has received a gift of $250,000 from a CMAA member who is passionate about developing the next generation of construction management professionals.
The gift, the largest in the Foundation's history, will endow the Foundation's Chapter Grants program, ensuring the long-term success of the program. In making the commitment, the donor invited anyone willing to match the amount, to name the fund.
The Chapter Grants Program is a key element in the Foundation's scope of work for achieving its vision of a future workforce that is open, inclusive, and committed to the growth and development of the profession.
Grants are made on a competitive basis to qualified CMAA Chapters to support the early stages of developing and implementing a local, summer, student internship program, or Rising Construction Manager conference. The first grants were made in 2020 and went to CMAA Florida and to a consortium of three chapters in California (CMAA San Diego, CMAA Southern California, and CMAA Northern California). Both grants were for local conferences for students and recent graduates.
"This is quite a remarkable moment in the Foundation's history," said, Joel Keels, CCM, Chair of the CMAA Foundation Board of Directors. "It signifies the donor's trust in the Foundation and commitment to the future of the profession."
The CMAA Foundation was revitalized in 2019 after a two-year hiatus during which CMAA leaders reconsidered the Foundation's vision, mission, and scope of work. In addition to the Chapter Grants Program, the Foundation has reestablished its national scholarship program, and is developing a program to support faculty development at post-secondary institutions.
"This donor has set an extraordinary example through their philanthropic choices," said Andrea S. Rutledge, CAE, President of the CMAA Foundation. "We look forward to advancing the success of the Chapter Grants Program and the Foundation."
---
About The CMAA Foundation
VISION: The CMAA Foundation envisions a future workforce that is open, inclusive, and committed to the growth and development of the profession.
MISSION: The CMAA Foundation advances and supports workforce development to support the future growth of the industry, development of research beneficial to the advancement of technological, educational, or vocational expertise in the industry, and education in the construction management profession.
For more information, visit www.cmaanet.org/foundation.