Fairfax, VA – Immediate Past Chair of the CMAA Board of Directors Christopher Payne, CCM, has been elected President and Chief Operating Officer of MBP.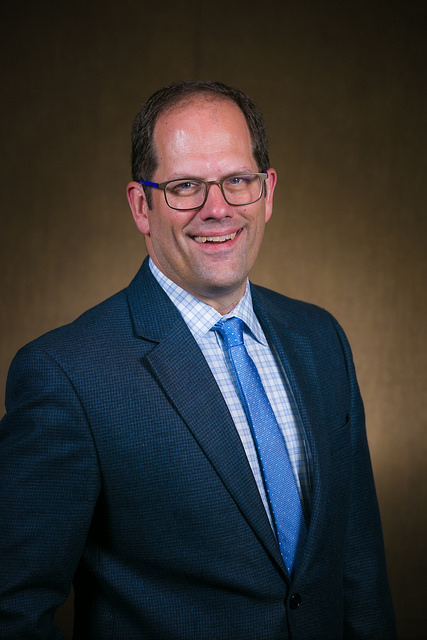 Chris joined the firm in 1993 and has risen steadily through positions of increasing responsibility. Prior to being named President, he served as MBP's Chief Operating Officer. Chris has more than 30 years of experience in construction management and design, performing a wide variety of services including construction project management, inspection, CPM scheduling, and cost estimating. He has specialized experience in the resolution of construction disputes to include analysis of delays and expert testimony, both nationally and internationally.
As President and Chief Operating Officer of MBP, Chris will continue to manage the day-to-day operations of the company, drive firm process and performance improvements, and provide direct oversight of all corporate support teams.
This election, which took effect on April 18, 2019, is another step in the thoughtful transition of MBP's ownership. As part of this transition, Blake V. Peck, CCM, PE, will remain in his position as Chief Executive Officer, and Charles E. Bolyard, Jr., CCM, will continue to serve as Chairman. Both remain actively involved in the firm's business including client project work, strategic planning initiatives, client relationships, and mentoring.
 
"We are excited about the opportunities for our team's continued growth through the evolution of our senior leadership," said Charlie Bolyard. "We have a high level of confidence in Chris and look forward to his increased impact as we focus on well-defined, long-term strategic goals, the development of our team members, and meeting the growing needs of our clients."
About MBP
MBP is a multi-disciplined consulting firm that provides a broad range of professional services designed to mitigate risk and optimize value within the built environment. Established in 1989, MBP is a nationally recognized construction management services firm with offices in Florida, Georgia, Maryland, New York, North Carolina, Ohio, Pennsylvania, South Carolina, Tennessee, and Virginia. Professional engineering services in North Carolina are offered by MBP Carolinas (d/b/a MBP). For more information, visit www.mbpce.com.