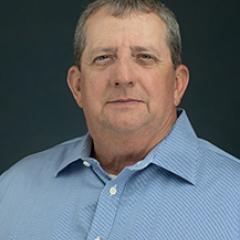 Vienna, VA, USA - The Construction Management Association of America (CMAA) has announced winners of the 2021 Mehdi Heydari CCM of the Year Award and the CCM Champion Coins of Excellence.

The Construction Manager Certification Institute (CMCI) Board of Governors has selected Steven Tyler, CCM, Jacobs, to receive the 2021 Mehdi Heydari CCM of the Year Award. This honor recognizes his continued efforts throughout 40 years in the construction industry.
"Steve's dedication to promoting the Certified Construction Manager (CCM) credential and furthering the mission of CMAA made him an obvious and easy candidate for the award," said Andrea S. Rutledge, CAE, President & CEO of CMAA.
"His success over the past decade to advocate for women and minorities in construction, committing to safety on project sites, and his approaches to environmental compliance demonstrate his dedication to the profession and speak to what the Mehdi Heydari CCM of the Year Award is truly all about," said Nicholas Soto, CAE, Vice President of Professional Development for the Association.

The Mehdi Heydari CCM of the Year Award is given annually and recognizes a CCM who demonstrates exceptional achievement, high professional standards, community involvement, and contributions to the construction management profession.

Also awarded were the CCM Champion Coins of Excellence. 2021 recipients included William Lacher, CCM, Best Management Practices Consulting, LLC; Jinous Samii-Saremi, CCM; and Timothy Gingrich, CCM, Johnson, Mirmiran & Thompson, Inc.

CCM Champions are selected based on individuals who volunteer to promote the CCM and Construction Manager-in-Training (CMIT) credentials within the industry and to their organizations. Each CCM Champion assists aspiring CMITs and CCMs through the application process and educates other CCMs on how to maintain the certification. CMCI awards the CCM Champion Coin of Excellence for outstanding service to those who have gone above and beyond in helping to grow the CCM and CMIT programs.
CMAA will honor its award winners during the organization's in-person conference,
CMAA2021
, September 12-14, 2021, in Philadelphia, Pa.
Visit
www.cmaanet.org
for more information on these awards. Entries for the 2022 awards program will open in March.