WSP
mgedris
Tue, 06/26/2018 - 10:42
Turner Townsend
mgedris
Tue, 06/26/2018 - 10:37
Vanir
mgedris
Tue, 06/26/2018 - 10:32
Bentley
mgedris
Tue, 06/19/2018 - 10:16
Sustainability After Construction Experiences with LEED Operations & Maintenance
Anonymous (not verified)
Sat, 06/16/2018 - 13:58
There are almost 91,000 LEED certified buildings and over 65,000 LEED buildings in the pipeline across the world. Most of these buildings are high profile, public facing facilities. How do LEED buildings operate as they were designed decades later?...
The New ISO Standard
Anonymous (not verified)
Sat, 06/16/2018 - 13:57
The word iso is Ancient Greek for equal or same. ISO is the International Organization for Standardization, an independent, non-governmental international organization with a membership of 162 national standards bodies. Through its members, it brings...
ENR 2018 Top 100 Professional Service Firms
dprezioso
Thu, 06/14/2018 - 08:17
Engineering News-Record
Professional services firms in the construction industry were once thought of as entities hired by owners to keep an eye on contractors during the construction process. However, as construction has become more complex, funding sources have become more elusive and project delivery has become more diverse, owners now are relying on professional services firms to provide a much wider array of services.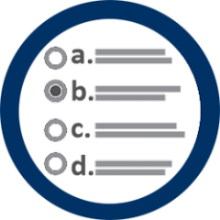 The CCM Practice Exam was developed to provide a sample of the construction management (CM) subject matter and topics that you may encounter when taking the CCM Certification Exam. Note that the CCM exam not only includes CMAA source material, but it...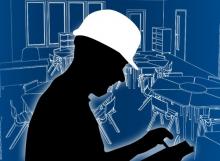 The Full SOP Curriculum option saves you time and money. You'll find all 10 SOP modules conveniently packaged at a steep discount off of purchasing them separately, and you can structure your participation to best suit your needs. Modules include:...